Elul Kavannot 5776

The Voices of Community
September 3, 2016
In the daily morning service, our liturgy reads, "ham'hadesh b'tuvo b'khol yom tamid ma'asei bereshit" – Day after day, God renews creation through God's goodness. I've always found this line to be one of inspiration. It means, to me, that God is always in the process of creating. There are always new things being created, as long as we pay attention to them. It means that I have the ability to partner with God to create new opportunities. In every moment, God is renewing God's creation and I have the blessing of taking part in that endeavor. It also means that when I am creating, I am modeling God's behavior, channelling God's goodness into the world. The creation process has not stopped. Everything is always becoming anew. It all depends on if I'm noticing it or not. We are also always becoming anew.
During the month of Elul, which begins tonight, this feels all the more relevant. As we take this month to lead up towards the High Holy Days, we embark on the work of Heshbon Hanefesh, accounting of the soul, and the work of teshuvah, repentance, or return. Elul asks that we evaluate our lives, where are are, and where we'd like to go in the coming year. Elul asks us to think about where we are in that creative process. How are we molding our lives, and are we noticing how it's becoming and unfolding?
For every day leading up to Yom Kippur, you'll read short reflections from members of our community about their own moments of becoming. They've written about their moments of change, when Judaism awakened something inside of them, or when a Jewish experience shifted the direction of their lives. For some, Judaism influenced them to think about themselves in a different way. Each story is different and each shares a different way of becoming. We hope that throughout the next several weeks you, too, will reflect on your own moments of becoming and Judaism's influence in that process.
Rabbi Sarit Horwitz
---
September 4, 2016
I've been "becoming" myself for a long time. I grew up immersed in Jewish values and the deeper meaning of giving. Becoming an adult, I've struggled to find my place, feel my neshamah at ease, as well as lit on fire. When you feel that elevation and your heart is filling generously, you can be much closer to Hashem and what it feels like to me, to be operating on a higher Jewish plane.
This higher plane started when my daughter, Chaya, and I were living in Charleston, SC. I had opened a wellness center and was expanding to open a juice bar and vegan cafe. I'm unsure where the idea came from, but I just felt that if I was serving food, it needed to be kosher. I did some research and realized that the only two kosher places in the city were a doughnut shop and an ice cream shop. In creating this kosher space, this community, I realized I was serving an even higher Jewish value of providing a way for people to treat their bodies as their temple. Even Rambam has suggested sage advice about health and wellness. This is a challenge for a lot of people. So I did it! I opened, and it was kosher under the supervision of the local Orthodox Rabbi. In this time, my daughter and I became closer to their family and Hashem. I felt a connection I hadn't felt in my adult life. I felt lit on fire and like I was starting to find my place. I became a more observant, as well as a valued Jew in the community. I felt, and feel today, that my becoming is generally just this. Finding my way as a Jew and sharing health and wellness throughout communities.
Abi Gezunt! "Be Healthy!"
Samara Stern grew up in NY and went to BJ and Heschel enough for them to sink into her soul. Last year, she moved back to NY with her daughter, Chaya, and they have been enjoying being active members of the BJ community. Samara has been a passionate member of the holistic wellness community for over 10 years.
---
September 5, 2016
For many years I have watched, fascinated and awe-struck, as the rabbis and many in the community go to their knees or lay completely down on the floor during the Great Aleinu on Rosh Hashanah morning. This moment, with the unique High Holy Day melody, and the slow niggun to allow people to get all the way down to the floor and back up again, has always been my favorite part of the service since first hearing and seeing it at BJ, 18 or so years ago. Every year I have wondered what it felt like to lie totally prostrate in the middle of the synagogue. Did something mysterious happen to you? Was it overwhelming? Scary? I felt like a child as I looked down from the balcony, searching the faces of people as they stood up again, wondering how they could be so sure in their prayer.
Up until last Rosh Hashanah I was too shy to do it, to take that step toward a deeper relationship with prayer and with God. Last year at the Family Service, Rabbi Anne encouraged us to try going all the way down during the Aleinu if we never had before. I was thinking about it but still unsure until my husband, sensing my desire and fear, gave me the gentle nudge I needed. I found a spot away from my family and slowly lay all the way down on the carpet, singing the words of Aleinu. It was more beautiful than I had imagined and very mysterious. I felt light-headed, connected, in awe, and at peace, as well as a bit teary and very grateful. I had stepped out into the unknown and felt a surge of strength and love.
This year I pray that I will not be afraid to step out of my comfort zone and will allow myself to act more often without always knowing what will happen. Being part of a community that encourages me to take chances and acknowledge what I do not know without worrying how I will be judged is an incredible blessing.
Ellen Silver is a music teacher and cellist, and director of Silver Music, a growing music school on the west side. She lives with her husband, Dan, and two sons, Elias and Gabriel.
---
September 6, 2016
Many years ago, a member of my family died unexpectedly, shockingly. We survivors were overwhelmed with deep sadness. It happened in early March, when sunshine was returning but cold winds still cut. The harshness fit my mood.
At the time, I lived in a hilly neighborhood, where merely getting to the subway required hiking up a steep incline. Daily, I sleepwalked up that hill on the way to my office. At work, storms of sorrow sometimes rose in me, and I had to close my door and cry.
Within a few weeks, spring arrived—a season I was unprepared for. Days warmed. Trees budded. Leaves opened. I was uncomfortable with the brightness, beauty, greenery.
One day, as I drifted down that hill, I recalled the Sheheheyanu: Blessed are Thou, our God, Ruler of the Universe, who has given us life, sustained us, and allowed us to reach this moment.
Given us life…sustained us…allowed us to reach this moment. Yes, I had been given those things: Life, sustenance, and the unquestionable fact that I was alive. Despite the finality of loss, the season was beautiful and the sun was warm. The words resonated: I am alive.
That Sheheheyanu reminded me that despite my pain and regrets, every day I was being offered life with its possibilities and sweetness. On that hill, on that day, the prayer I had learned from my childhood Judaism reappeared to remind me of that gift.
Since that hillside epiphany, I've experienced many joys and a few sorrows. But nearly every day—consequential or routine—I recall the Sheheheyanu and feel immense thankfulness for the gift of reaching this moment.
Ira Wolfman and his family have been members of B'nai Jeshurun since the early 1990s. He runs a publishing consulting firm that specializes in creating content for museums, nonprofits, and educational organizations.
---
September 7, 2016
Do I define myself as a committed Jew? If I were asked that question during much of my life, I would have answered a quick and resounding "of course." After all, my father was a rabbi and I grew up in a home where Jewish life, practice, and learning were part of the fabric of our existence. I went to a Jewish day school and a Jewish camp, where I met my husband, Jim. In the home that we created together, Judaism remained and is paramount. We have always belonged to a synagogue, sent our children to Jewish day schools and camps, observed Shabbat and the haggim and have been active in Jewish institutions.
But nine years ago my life changed in a way that would affect the role that synagogue life, and prayer in particular, play in my life. My parents passed away within seven months of each other. Twice I had the experience of sitting shiva with my extended family. I experienced the comforting support of the symphony of voices davening together and the consolation of friends and family. It was natural to want to continue this support system after shiva was over, so I attended the BJ minyan every morning to recite the Kaddish, with Jim coming with me on most days. After time passed I realized that my involvement in BJ changed in a powerful way. I was transformed into a different kind of a practicing Jew. I was present. During the 16 months after I lost my parents, I prayed daily, started leading the morning minyan and attending classes at BJ. At some point during this transformation I was hit with the realization that, while I prayed, I was completely wrapped up in the words in the siddur, in the act of prayer. Davening became a spiritual experience in a way that it had not been before. Spending so much time at BJ led to becoming more involved in the community. My life had changed in a seamless but meaningful and beautiful manner.
As has so often been the case, my father's words capture my experience most eloquently and powerfully: "Religion is a matter that requires daily devotion and attention. Prayer enables us to reach deep into the core of our beings and brings to our consciousness, before God, the mystical, aesthetic, and affectionate capacities that reside deep within us and places us in the stream of eternity."
How grateful I am for the foundation I was given, for the inspiration of my parents, for the love and support of my husband and family and for a greater connection to all that BJ offers, that have transformed me, have helped me become a committed Jew in a more significant way, and have "sustained and enabled me to reach this occasion."
Shira Nadich Levin and her family joined BJ in 1998. Shira is a member of the BJ board of trustees, co-chaired the Israel Dialogue Initiative, co-chairs the Minyan Committee, is a member of the Hevra Kadisha and leads Shaharit services as a shaliah tzibbur. She is also a volunteer and participant in many BJ initiatives, hosts BJ classes given in midtown and was the Kalat Torah in 2014. Shira is a real estate partner at Cooley LLP, co-chair of its leasing committee and founder and chair of its Women's Initiatives. She served as president of The Abraham Joshua Heschel School, sits on its executive committee and chairs its Holocaust Commemoration Committee. She is a board member of WILEF (Women in Law Empowerment Forum) and chair of its Young Lawyers Committee, a trustee of the Alan B. Slifka Foundation and is actively engaged in pro-bono legal work with numerous Jewish organizations. Shira and her husband, Jim, are the parents of Alex, Gideon, and Ben and the parents-in-law of Sara, Ben's wife.
---
September 8, 2016
Sometimes an awakening can come from an unlikely source.
Spring '16. Jewish Day school in Manhattan. Picture a classroom of seven 5th/6th graders and me, their teacher, discussing a scene from "The Watson Go to Birmingham, 1963." One of my students asks, "In the 60's, weren't black people only living in the South, not the North?" Tricky stuff. I decide to approach our classroom whiteboard to explain the "Great Migration" and how it connects to the emerging Civil Rights era.
I begin to sketch my diagram of the U.S., drawing arrows pointing northward. But as I begin to speak the deafening blare of sirens streams through the classroom's open windows. A frown of irritation forms on my face as the wailing drowns out my voice. We wait, submitting to the piercing sound.
As the sirens begin to dissipate, I hear myself mutter, "That is so annoying." My students have heard me. One student turns her head to look at me. "But Moreh Jamie, they are going to help someone." I now feel a shift. A recalibration of equilibrium that only comes with realizing an important truth. "Rachel, you are so right."
There is a saying among educators that "we learn everything from the kids." In this moment, a moment of Jewish awakening for me, I was taught a fundamental value: that regardless of our own needs or feelings in that moment, we must pray for, and to the extent that we can, ensure the safety and security of others. Thank you, Rachel, for that teaching.
Jamie Hooper is a middle school math teacher and advisory leader at the Shefa School in Manhattan. He lives on the Upper West Side with his wife, Marti, and their three children Hannah, David, and Sandy and their dog Nacho.
---
September 9. 2016
After Shabbat services at the University of Wisconsin-Madison Hillel, I listened as Psychology Professor Richard Davidson recounted his landmark study of meditation on the brains of Buddhist monks. These meditation professionals, deep in contemplation with electrodes attached to their heads, demonstrated that thousands of hours of meditation had altered the physical structure of their brains, and that their minds had been exercised, much like any other muscle, strengthening their capacity for empathy and compassion. If it worked for the monks, Davidson argued, it could work for anyone.
I was hooked. Weeks later, I found myself cross-legged on the floor at Hillel, mouthing to myself the words "Hineni. Here I am." I had chanted "Hineni" countless times in shul, uttered by Abraham as he prepared to bind his son, by Moses aside a fiery bush, and most rousingly by Adonai in Parshat Shofetim, which we read this week. Repeating "Hineni" as a mantra was stirring, at once connecting me with my Jewish heritage and inviting me to be present to engage with whatever might come my way at any given moment.
Davidson's lecture would eventually take me far from Hillel–to a silent retreat in the hills of India, through the pages of Rabbi Alan Lew's guide "Be Still and Get Going," to morning meditations with my wife as we prepare to welcome our first child, to Mindfulness Shabbat services at BJ–all on a quest to live a more empathetic, compassionate, intentional life.
In a D'var Torah on Parshat Shofetim, Rabbi Bronstein said the passage encourages us "to elevate ourselves, to call higher spirits in the way we conduct our business," to which I reply, "Hineni. Here I am."
Benjamin Weiss, a BJ member for the past five years, is an anti-corruption and political risk advisor. You may find him jogging through the streets of Brooklyn's Bedford-Stuyvesant neighborhood, where he lives with his wife, Krystalla, or seated under a shady tree in mindful contemplation.
---
September 10, 2016
My father liked to sit with his children on Yom Kippur and ask "What are you going to do differently next year?" Coming to this conversation unprepared was unacceptable. He expected a list of accomplishments and shortcomings and no excuses! So each year, even though he passed away over 25 years ago, I prepare that list and try to answer his question.
I don't think I fully connected this exercise to anything distinctly Jewish until I was a teenager and moved to Miami, a segregated southern city in the 1960s. A city with racial codes, rules, and even actual laws.
My parents, removed from their New York liberal environment, found comfort in their new synagogue and pushed their children to do the same. Sent off to USY, I learned that this youth group was about way more than dances and folk songs. These kids were into social action; teenagers concerned not about themselves but about the society around them, their community, their country, and even the larger world. It didn't hurt that a cute college advisor taught us that these ideas all came from Jewish teachings. For the first time being Jewish was not about endless hours of Hebrew school or synagogue but a set of values and ideas that addressed the problems of our time. I found a safe place to question and learn and ultimately a way to respond, and it put those Yom Kippur conversations into a whole different realm.
Those discussions and USY programs set the path for my entire life. I soon became fascinated, one might say obsessed, with politics. I choose a college because it was in Washington DC. I became an intern in the office of my Congressman, one of the heroes of the civil rights movement. I canvassed, I marched, and I Xeroxed my heart out for the social justice causes that my Jewish values drove me to.
I ultimately went to work for a United Sates Senator. A deeply religious practicing Catholic, we frequently debated issues and causes and the nuances of our positions as reflected in our different faith's teachings. I take great pride in knowing I contributed to several of the great debates in the US Senate at the end of the 20th century. That my contribution, the words and ideas I would insert into the talking points of a United States Senator, were the teachings of Torah!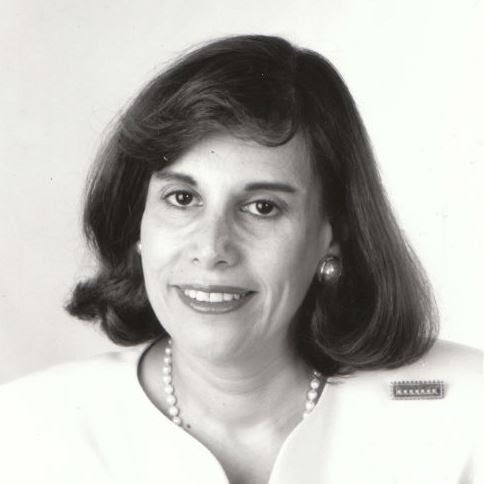 Karen Adler and her family have been BJ members since 1989. She is retired from a career as a management consultant, CEO of Bromor Management LLC, executive positions the Clinton administration and the US Senate. Karen is the past Chair of the Jewish Communal Fund, Board and Executive committee member of the Jewish Community Relations Council, Roosevelt Institute, and Plaza Jewish Community Chapel. She has an MBA in Finance from New York University, an MPA and an MA in Urban Planning from Northeastern University, and a BA in Political Science from American University. Karen is married to Laurence Greenwald. They have 2 sons and 5 grandchildren.
---
September 11, 2016
In my twenties, I studied, I traveled, I started working, and I sorted out important things about myself and Judaism.
In my twenties, I became an adult.
In my thirties, I became a wife and mother.
But in my forties, I became a daughter again.
Soon after I turned forty, my father was diagnosed with cancer. I visited my parents in each of the five cities where he received treatment. I brought them homemade soup for the hotel room microwaves that they kashered. I brought them my company and encouragement.
Without my children, I had many long flights and train rides to think about my life. I had pause to consider that daily conversations with my parents over the past decade were nearly all about me as a wife and parent. Their identities had also shifted, from being parents to grandparents.
But during the cancer years I returned to being just their daughter, though now their adult daughter. We talked, looked at old pictures, and connected as adults. And I nurtured and supported them just as they had done for me for my entire life.
Last March, just before Purim, my father died. We buried him in Israel and I've been saying Kaddish ever since. I feel close to my father when I pray because I know how important prayer and minyan were to him. I wear tefilin that he probably didn't even know that I own.
I honor my father when I continue his rituals and pray in his memory. Yet I am also praying for myself, the adult who has unexpectedly returned to dormant parts of herself.
What times in our lives and what aspects of ourselves might we each return to as we are renewed this year and in years to come?
Bena Medjuck-Bruckner has been a member of B'nai Jeshurun since she moved to New York eighteen years ago. She and her husband Gustavo Bruckner have four children, Noam, Ayelet, Yaffa and Sivan.
---
September 12, 2016
I am a Jewish Educator by Michael Witman
I am a Jewish Educator
I am motivated by the possibility of inspiring the uninspired.
I am a student resenting my Hebrew School experience.
I am Shabbat Dinner with my family every Friday night.
I am my first trip to Poland and Israel.
I am USY, Camp Eisner and Crane Lake.
I am Hershel and the Hanukkah Goblin being read to PJ Library families.
I am 190 students, 1,700 family units, 50 staff members, a ridiculously dedicated FLAL team,
and 6 spiritual leaders all working for a Jewish future.
I am Ethel Katz, a Holocaust survivor, sharing her story with 30 families.
I am URJ, JTS, HUC, JNF, UJA, JCC, JJP and any other acronym I forgot to be.
I am 18 families experiencing a communal Shabbat for the very first time.
I am Arielle, crying on the first day of school, and now I can't wait to explore my Jewish roots.
I am the sign language explaining the meaning of the shema.
I am my nieces rockin out to Ross M. Levy's rendition of Henei Ma Tov.
I am Max, lost in 9th grade, beginning to find my full potential as I mentor students.
I am 25 faculty members becoming a community of learners for the very first time.
I am Arielle's first summer at Camp Ramah.
I am a family pretending to be Israelites being freed from Mitzrayim.
I am the voice of 22 Kitah Bet students singing Hodu L'Adonai.
I am a social worker, a therapist, a nurse, a teacher, a lawyer, an accountant, a custodian, an actor, and a drummer.
I am a Jewish Educator…
I am exhausted!
Inspired by Andrew Lustig "I Am Jewish" through spoken word.
Michael Witman is thrilled to be starting his new position as Director of Family Life and Learning at B'nai Jeshurun and to be a part of an incredible team of spiritual leaders, professional staff, educators and lay leaders looking to revolutionize how families identify with Jewish life. Michael has previously served as the Director of Education at Temple Beth-El of Great Neck for the past six years.
---
September 13, 2016
Unintentionally, I've been up since 4:00 AM, and, therefore, that's when Judaism helped me to "Become" today. Becoming means to me that I learn, that I love myself and others, that I feel I am more than enough. I feel the presence of my God and the joy of being Jewish best in the morning and wish I felt that as strongly every minute of every day. "Remember, Pray, Love" is the the title of my best-seller.
Thank you, God, for having faith in me that I will see this day as delicious and live it fully.
Thank you, God, for helping me to keep my "yetzer hara" at bay and my "yetzer hatov" in the forefront of my actions. ("The Birth of the Good Inclination")
Thank you, God, for my renewal through prayer and meditation and reading and writing and discourse and love.
Thank you, God, for enabling me to see beauty in the moment: holding my husband's hand as we walk, my family, the trees, a child, a phone call, friends, a stranger.
Thank you, God, for blessing me with a marvelous, supportive family and extended family, especially my two wonderful daughters, son-in-law, and granddaughter.
Thank you, God, for the love, support, and laughter of friends.Thank you, God, for all your blessings. I am grateful, and in return, help me to give back today.
Thank you, God, for helping me to recognize who I am and who I might become, and to utilize the intelligence, heart, talents, and gifts You have given me.
Thank you, God, for helping me to understand the importance of an apology, given or received.
Thank you, God, for helping me to believe and restore my faith.
Thank you, God, for enabling me to love and be vulnerable.
Thank you, God, for my sense of humor, and my belief that even the Dalai Lama must sometimes balk at life. ("What, I have to wear that again!?!")
Thank you, God, for reminding me that I am a work in progress and I should strive on.
Head of Personal Growth in Retirement, Barbara Litt's blessings include but are not limited to: marriage to an amazing husband; loving daughters, son-in-law, granddaughter, and extended family; fantastic friends; treasures including playwriting, acting, reading, writing, swimming, biking, yoga, teaching, the Westside Y, humor, motherhood, saftahood, the Westside Campaign Against Hunger, BJ, Israel, summer fruits and vegetables.
---
September 14, 2016
Each of us has a vision of who we "actually" are. For many, that vision is a snapshot in time, often of our younger selves. My personal snapshot is of a young man in his mid-20's who connected people and who connected with people. Hence the unofficial title I loved so much: BJ's Cruise Director. Being a people person defined my roles and reputation at BJ, and continues to shape who I am. As the Yamim Noraim approach, I am asking what role Judaism played in my being an extrovert.
At first, my working thesis was that Judaism was the backdrop against which the people in my life left their imprints on my personality. My parents, leaders of the Hebrew Tabernacle of Washington Heights, instilled in me the importance of leading a kehillah. My paternal grandparents were leaders of the same synagogue, and they expanded my comfort zone by exposing me to their friends of older generations–complete with my own Sisterhood membership! My maternal grandparents were active members of their Orthodox shul in Lakewood, NJ, and they gave me the space to meet Jews whose worldview differed vastly from mine. The spiritual and community leaders at BJ gave me the encouragement, opportunity, and support to find my voice as a community leader. My wife, an unparalleled lover of Israel, inspires me to be a Jewish advocate every day.
But my working thesis has changed course. As I watch political discourse in our country become dominated by shallow showboats, I realize that Judaism was not merely a backdrop for my maturation; Judaism was the rudder of all those who helped steer my ship. My religion, which I thought was a backdrop to my life, is actually the compass that guided my family, teachers and role models. And, as I raise a young daughter whose babbling conversations with strangers lead me to believe that she will also be a leader, I appreciate how important a Jewish compass will be for her
Jeremy Hamburgh has been involved at BJ since 2006. He was a founder of Tze'irim and worked on the Membership Committee. Now he spends most of his time being Charlotte's dad.
---
September 15, 2016
It's late July, 2016. I've just returned from a month at a Jewish camp in upstate New York, a terrific month. After I have exhausted the blow-by-blow of my session, I announce to my family that I have decided to become stricter about Kashrut. I will no longer allow myself to adopt the lenient attitude that has begun to permeate the family ever since a trip to Paris in 2013 (when we began to toy with the idea of the "local exception"). I continue my list of resolutions and desires. Among them is a determination to wear a Hamsa or Magen David (preferring the Hamsa for aesthetic purposes), so that I am recognizably Jewish to spectators. I can't really rationalize these choices, or their curious timing. I have had no dangerous brush with traif at camp, and it is a space where my Judaism is understood, regardless of physical identifying marks. Still, I am adamant about these two points.
Perhaps it is not looking back that prompts my decisions, but rather, looking forward.
This summer, I'm sort of in limbo. After ten years at a Jewish day school, I have graduated, and am eagerly anticipating the transition to a non-parochial school. I am also terrified that for the first time, I must do the work of being Jewish on my own. Yes, Jewish adulthood began with my Bat Mitzvah, roughly a year and a half ago, but this is where the responsibility falls into my hands. I am trying to prepare myself to live as a distinctly Jewish person in a multicultural world, for there is no such thing as being passively Jewish in such a context. I understand that a set of seemingly arbitrary food-laws and a necklace don't exactly ensure that I will carry Jewish values with me on my way. However, these things invite a pause in the pursuit of ethical thinking and decision-making, and they remind me of all of the gifts bestowed upon me by ten years of values-based education. Those are gifts I posses, now and forever. I don't just want to be more Kosher, I want to be kinder (those who know me will note that I have a daily alarm on my phone reminding me to "Be nice ;)"). I want to be more mindful, and more spiritual. I want to leverage my Jewish education to help me reach those goals, and I want those goals to help me access my Jewish identity. I intend to plant my commitments as seeds, and to watch them grow with me, as a Jewish person, and a young-adult. This year, I cannot wait to watch my Jewish story continue to unfold, or, perhaps more fittingly to unfold the story with my own hands.
Abigail Sylvor Greenberg, 14, is a lifelong BJ member and a student at The Brearley School.
---
September 16, 2016
We are commanded to reread the Torah every year because every year, we become new people and see its teachings in a new light. There are many rough, complicated and disturbing aspects of the Torah, and it's easy to skim over them or rationalize them away and forget about them until next year. But trying to explain them to very young children makes it a different story.
I started leading children's services at BJ in 2002, and in some ways, it feels static; here I am, singing the same songs and prayers and doing the same silly routines that I did when I was thirteen. But every year, I'm faced with the challenge of telling a new group of children about the Akedah and the tenth plague and the concept of sin. This summer alone, as I've read the parashiyot to find stories for children's services, I've found myself wondering: did Korah and his followers really deserve to be swallowed up into the earth because they insisted that they too were holy? Why does God send such intensely harsh punishments whenever the Israelites whine, even when their complaints are legitimate? How can we celebrate the Israelites marching toward Canaan and wiping out anyone who stood in the way? These children will become the next generation of Jews, and I have the privilege to teach them what Judaism means and what it stands for—are these really the values I want to impart?
In this tumultuous political season, certainty has hardened into arrogance and extremism. So many of us imagine that we have all the information, all the solutions, all the wisdom. I have found myself rejecting facts, ideas, and experiences that don't conform to my narrative, and I'm sure I'm not the only one. Telling children these difficult Torah stories reminds me that Jews are constantly in a process of becoming—a process which is anything but easy or comforting. We're constantly negotiating how to balance ancient tradition with modern values, and how to reconcile our status as the Chosen People with our responsibility for the wider world. Kids are usually offered stories with straightforward morals, but the adults in their lives owe it to them to acknowledge that we don't always have the answers. My goal for this Yamim Nora'im is to stop looking for simple solutions and soothing stories, and hopefully teach the next generation to do the same.
Sarah Rosenthal is a lifelong BJ member and longtime children's' services leader. She works in Development Communications for NewYork-Presbyterian Hospital.
---
September 17, 2016
Learning that my family would be pulling up stakes and moving to Belgium was life changing. Until then, my whole world was neatly contained in Upstate New York, with parents, siblings, grandparents, friends, school, and synagogue all close at hand.
Our move to Europe turned out to be an eye-opening adventure that re-framed my worldview and taught me that it could take moving three thousand miles to gain a new perspective on my Jewish identity. I was exposed to a new culture, peers from many different countries and religions, and views that challenged me to think harder about my conception of the United States. The move also threw our well-established Jewish life into flux.
With no synagogue or community to call home, my family became Shabbat nomads; taking the opportunity to explore different shuls and pockets of Jewish culture. One week we prayed at the cathedral-like Great Synagogue of Brussels, another we davened at a small Sephardic minyan, and others, for a more familiar feel, we waded through military security to get to the multi-faith chapel at SHAPE, the NATO headquarters in Europe. This experience exposed me to the realities of Jewish life abroad, including the ever-present machine gun toting policemen stationed outside of every synagogue.
These enriching experiences have stayed with me to this day, making me more conscious of the privilege I enjoy as an American Jew and instilling in me desire to continue exploring the tremendous diversity of our global community.
Jonathan Schwartz and his wife Oriyan have been attending BJ since the birth of their oldest daughter in 2009.
---
September 18, 2016
My life was the beit hamidrash: I sipped from the rabbinic cup and was drunk. And then this talmidat hahakhamim chose to become pregnant.
And then I began caring for an infant. We say in Mussar, growth comes either by choice or Hashem will bring it upon you. In fantasy land, I would of course still sit and learn Gemara with baby nursing at my breast; in reality, I have not learned a daf (page) of Gemara since the birth of my first child. My life as I knew it was completely uprooted and Judaism, Jewish community, Jews offered no alternative. I began to consider going off the dereck, off the path. My heart was timtum halev. No longer seemingly in control, I had stopped relating to my former self and Judaism as I knew it.
And then my Abba died.
And all I knew was how to behave Jewishly. I arose from shiva and walked around the block and begun returning/turning to Hashem. I asked if She was there, and if he was being punished, and as I uttered those last words, I felt the core of my very being gently massaged open, and She relayed, "No, my dear. He's not being punished. He's being held, loved, and nursed just as you will be…just as you do." And for the first time since the birth of my firstborn, I had returned. I knew why I live Jewishly, raise my children as Jews, and profoundly love Hashem, my big, nurturing Ima.
Chasya-Uriel Steinbauer serves as a rabbi and Mussar practitioner and teacher. A Fellow in the Scholars' Circle at Drisha Institute for Jewish Education, she trained as a rabbinic clergywoman, learning Talmud and Halakha for years; served as Legacy Heritage Fellow at the Conservative Yeshiva in Jerusalem; and serves as a Fellow for The Mussar Institute, facilitating classes, and remaining a Talmidah of Dr. Alan Morinis, and now Rav Doniel Katz.
---
September 19. 2016
We are always practicing something. Whether it's practicing generosity, practicing our ability to vision a transformed future, or practicing taking a weekly pause for reflection and re-set. And, we are always getting better at what we practice–in fact, we can become masterful at what we practice. Master musicians, master teachers, master listeners.
The question is: What are we practicing? And what are we improving? Who are we becoming–minute by minute, day by day, year after year?
The invitation of Elul is to prepare ourselves for another precious year of life. How will I practice becoming a better person this year? What default and/or unconscious behaviors am I repeating each day that are altering the trajectory of me becoming the best version of myself? Am I practicing fear, reactivity, scarcity, or distancing? Or will I chose to repeat behaviors and mindsets that, with loving discipline, help transform me and our world?
My kavannah for this day of Elul is to reflect on racism and recommit to eradicating it. If that were our communal commitment, and we practiced it each day, what would that look like? What would be different next year at this time if we chose to take this on in a new way? Who would we become?
Stosh Cotler is the Chief Executive Officer of Bend the Arc. Ms. Cotler has twenty years of leadership experience as an educator, trainer, and organizer within social and economic justice movements. In her years of leadership at Bend the Arc, Ms. Cotler has personally overseen some of the organization's most successful national growth strategies, including strategic mergers and affiliations.
---
September 20, 2016
To answer the question "When has Judaism helped you become…?" you have to have an idea of who, and where, you are (or "I was," in this case). In the early aughts, I was many things: A 30-something single gay man; a Jew; a New Yorker; a media professional; an active Democrat; a son; a big brother; a little brother; an uncle; a nephew; a cousin. I was a survivor of the AIDS crisis, in the sense that I was negative and had only lost a few close friends to the disease. I was a survivor of 9/11, having witnessed the towers falling from the street in the West Village, seeing a high-flying career trajectory disappear in the lower-Manhattan dust. I was many things: dabbling, bobbing in and out of each, occasionally merging a few. None offered significant obstacles, so too, none were providing me deep fulfillment. From the outside, it appeared a dynamic, engaged life; from the inside, it was a searching, a yearning…
In 2004, my much younger cousin asked me to read Torah at her Bat Mitzvah. Though a reasonably regular High Holy Day participant at Congregation Beit Simchat Torah (CBST), I hadn't had an aliyah since my sister's Bat Mitzvah nine years earlier, and hadn't read Torah since my Bar Mitzvah in 1979! But I was touched at her request to include me in her service, and motivated by the then newfangled online learning tools which convinced me I could learn my portion in time. My aunt and uncle were excited to tell me I would be the first out gay man to read Torah at their suburban synagogue.
I have a large, close-knit extended family, with multiple marriages making for 30-50 year age ranges within each generation, and all the dramas that come with it. But everyone comes together to celebrate simhas. This time, my parents, siblings, and nieces and nephew joined me for a group aliyah while I read my portion. It was a picture-perfect image, and through it began a series of conversations that drew on all of me (well, most of me) as I shared my story with many interested community members at the kiddush.
While my Hebrew School classmates voted me "most likely to become a rabbi (they were off by one office!), this was the moment that initiated my journey to becoming a Jewish leader.
Colin Weil, BJ's new Executive Director, grew up on West 86th Street and the West Village (where he now resides), as well as the Bay Area and Boston Area. His earliest Jewish engagement was at the JC's pre-school, and he became a Bar Mitzvah with Everett Fox at Harvard Hillel. After many years wandering in the desert, Colin began to re-connect Jewishly at Congregation Beit Simchat Torah (CBST), inspired by the passion and vision of Rabbis Sharon Kleinbaum and Ayelet Cohen. More recently, with his daughter Stella (age 5), Colin has enjoyed family programming at CBST, Lab Shul and JCP Downtown, and now looks forward to joining the community of BJ families.
---
September 21, 2016
He was wearing dark sunglasses and his voice was a deliberate, reflective baritone. Sitting at his feet were men and women in their Rosh Hashanah finest, savoring every word and atypically silent; this was a presence they'd never felt before and they knew it. I was twenty-six and was seeing my new rabbi, Marshall Meyer, for the first time.
What made the biggest impression on me was not his long, white beard or his all-white satin kittel or even his bushy white eyebrows; what I remember most are the white sneakers he wore at that shul in the Bronx. I was five and was seeing my Grandma's rabbi for the first time.
My mother had remarried only a month before and wanted to ensure that at least certain moments in my brother's and my young lives would be timeless and grounded.
By twenty-six I'd already experienced some of life's promised disappointments and was in therapy to help transition from college to adulthood. But nothing prepared me for the bitter breakup I would have the following year. Lost, teary and wounded, I needed a new way. Marshall would spend over three hours with me in our first of many encounters over the next six years. His salient question: what about my spiritual growth?
Todd Chanko has been a member of B'nai Jeshurun for thirty years. He met his wife Ami here and for their two children, Sasha and Eden, BJ is their home, as well. Todd had played in many a Purim spiel, has sat on various committees, and can be found with his friends David, David, and Lou on the front right of shul on Shabbat mornings. Of course, that is on the left side from the Bima.
---
September 22, 2016
When I applied to colleges during my senior year of high school, I thought a lot about who I had become. What were the interests, moments, and relationships that defined and distinguished me? I ended up settling on a few key facts: I liked Latin and science, I played the clarinet and myriad team sports, and I was Jewish. The last fact in particular gave me the most trouble to articulate, and I still struggled to pin down my relationship to Judaism until the start of this school year, when I realized I didn't have to.
Just before writing this, I returned from a six-day backpacking trip to Vermont with seven other college freshmen. Part of what I learned on this trip was that my relationship to Judaism is not static, a realization that caused my mentality to shift from pondering who I had become to who I am becoming.
Some days I felt a predominantly spiritual connection, when I fell asleep and woke up immersed in the natural world filled with rushing streams and buzzing insects and overly aggressive chipmunks, while other moments, such as recounting holiday celebrations and sharing what I know about my ancestors with my peers on the hike, brought me closer to the traditions and culture I have been taught as a Jew.
As I settle into college life, I am sure that the way I think about my connection to Judaism will continue to evolve and help me better understand who I am becoming.
Maddie Bender came to B'nai Jeshurun in 4th grade; since then, she has attended BJ Hebrew School, belonged to a Rosh Hodesh: It's a Girl Thing! group, taken part in five teen service-learning trips (traveling to New Orleans, Far Rockaway, the Dominican Republic, Nicaragua, and Peru), and been a member of the BJ Teen Leadership Board. She is currently starting her freshman year at Yale University in New Haven, Connecticut.
---
September 23, 2016
It was my first "Jewish learning" class as an adult were the Rabbi spent weeks dissecting, line by line, a familiar prayer, so each student could delve deeper into its meaning. For me that class and the methodology of its teachings formed a foundation of my approach to more than just the study of prayer and connection to faith. I gained a new skill in analyzing poems, addressing work problems, discovering creative solutions and most important, elevating personal self-reflection. What a gift the class was; my capacity to think more deeply, understand the world from different angles and how to use those analytical skills to genuinely delve into prayer was a revelation.
I am so grateful for that first class. Yes, it led to more classes in Jewish study, prayer, and involvement with social action. But it also was the inspiration to take those three pillars which fuel our community to ask myself if I embodied those pillars daily. Do I feel good at the end of the work day? Have I made a difference in the world and the lives of others with the skill-set I have? And if not, what am I going to do about it? That was the turning point that led to a career shift that changed my life forever.
So, you wonder, what was that inspirational prayer? Adon Olam. As the Yamim Nora'im approach, the fond memory of that class returns, lifting my spirit to seek deep understanding from our rich liturgy. I wish you the same.
Andrea Newman has been a member of B'nai Jeshurun for nearly 20 years and has served on the BJ board, membership committee and currently is the Development Chair and on the leadership development committee. As Director of Development, Public Relations and Communications for Greenwich House, Andrea works to provide diverse Social Services and Arts Education programming to New Yorkers of all ages and backgrounds.
---
September 24, 2016
Judaism teaches that names are important for revelation of the soul.
Knowing that names journey with us through life, my father gave me the Hebrew name for pearl, Peninnah, in memory of his mother Perel (Yiddish for "pearl"). On my birth certificate, I have the same name given doubly in two languages, Peninnah Pearl.
As I grew older, I learned that Peninnah was also a character in Tanakh. In the First Book of Samuel, Elkanah has two wives, Hannah and Peninnah. In this story, we have the archetypal couple where one wife is fertile, but the more loved wife is barren. Peninnah taunts Hannah for her barrenness and "vexed her sore" (I Samuel I:6). You might say that Peninnah was unkind, insensitive, and unjust to her "rival."
I began to wonder why my father chose this name for me. Why would he give me a name that I would not want to live up to? This question occurred to me too late to ask my father.
I searched through the various midrashim on this story of Peninnah and Hannah. What I found was startling. Peninnah not only "vexed" Hannah, but irked her with such humiliating taunts: "Why don't you rouse yourself and wash your children's faces, so that they will be fit to go to school?" How could Peninnah have said these kinds of things to a defenseless, unhappy, yearning-to-be-a-mother barren woman? I keep asking where was her compassion? I need to keep asking, as the rabbis did, why did Peninnah speak this way? And the answer given in the same midrash is: for the sake of "harre'imah," interpreted by the midrash as not 'to make her fret' but 'to make her thunder' against God in prayer on her own behalf. The Holy One said to Peninnah, 'You make her 'thunder' (ra'am) against Me. As you live, there are no thunders that are not followed by rain. I shall remember her at once.'" There it is! If Peninnah, the irritant, had not taunted Hannah, perhaps Hannah would not have found her strength to pray to God for a child with such kavannah and deep tears. When Hannah finally goes to the temple and prays with a soundless voice and tears, only then does God hear her prayers and opens up her womb (with the rain that followed the thunder). Hannah gives birth to Samuel. She becomes fruitful due to the creative catalytic force of Peninnah.
I knew Peninnah meant "pearl" in Hebrew. But then I had an epiphany: a pearl is created through an irritant, a grain of sand, a catalyst. Only then are the luminous layers added on one-by-one to form this precious jewel. I suddenly realized the positive role played by Peninnah in this biblical story.
I love the character of Peninnah as a role model for her strength, her fertility, her creativity, her practicality, and her earthiness. Understanding that my name is a blessing was when Judaism helped me become who I am!
Peninnah Schram, Storyteller and Professor Emerita at Yeshiva University, is author of Jewish Stories of Love and Marriage: Folktales, Legends & Letters (co-authored with Sandy Eisenberg Sasso). She is the recipient of a prestigious Covenant Award for Outstanding Jewish Educator.
---
September 25, 2016
Growing up, the Yamim Nora'im were a serious time. Unlike the informal and schmoozing-friendly atmosphere I experienced at synagogue every Shabbat, the Yamim Nora'im were serious, hushed, and long. The rabbi spoke differently, the hazzan sang differently, we couldn't talk sports in shul, and I remember my grandmother always crying during the Unetaneh Tokef, which was a little scary.
Fast forward to my junior year of college, I was at Hebrew University and we had a two week break. I had heard so much about Aish Hatorah, an Orthodox organization where many went to learn, which at the time was considered the most aggressive and innovative Yeshiva in Israel. We all knew kids who went and didn't return or returned much more observant, so I went for two weeks to see what it was about.
On my second day there, the very dynamic rabbi teaching my class asked us to describe the fast approaching Yamim Nora'im. We all described versions very similar to what I detailed above. I will never forget the rabbi with a big smile on his face, looking at us and congratulating us on being successfully brainwashed as a product of a Christian country. We were all shocked, some angry. What was he talking about? He was clearly trying to get under our skin, and mission accomplished. He then proceeded to tell us that Yom Kippur was the most joyous day of the year, higher even then Purim, something none of us had ever heard before. Why was this? He taught that the concepts of guilt and repentance and beating our chest in shame and regret were Protestant ideas and completely alien to true teshuvah. Yom Kippur, he said, was a moment of pure joy, a moment of returning to God, of taking time to straighten the path and take stock and realize how we could all improve as Jews and people. I remember his voice booming out saying, "What could be more joyous then teshuvah? What could make you smile more than returning to Hashem?"
I remember him saying that when you beat your chest for ashamnu, you should "roar like a lion with pride that you will be closer to God, not with a whisper like you have been taught." He smiled and told us that he knew that many Jews only came to shul on two days a year. He wished they would make those two days Simhat Torah and Purim instead of Rosh Hashanah and Yom Kippur because at least then they would see a Judaism filled with joy and positive energy, and not just sitting in a shul, bored and listening.
And then we all danced in a wild circle and did a lechayim. Sitting in the old city, surrounded by all the history and the whispers of stone, hearing this as a 20 year old – it was a moment I won't forget. I remember thinking, "Now I see why this place works."
Was he right? Who knows? I share this memory because it never left me, and because it gave me a new prism through which to enjoy the Yamim Nora'im and a new perspective. From then on, I always thought of the haggim as a time of opportunity and happiness, not just repentance. When I hear Ari sing the Unetaneh Tokef, I am struck every year by the beauty and opportunity in the moment and not just the solemnity. At the end of my first Yom Kippur at BJ, I was on a spiritual high, hugging others with the kids marching in with their candles. I thought back to this rabbi and thought about how I think he would have approved…
I wish you all a Yamim Nora'im, filled with joy, simha, lechayims, and dancing.
Moshe Horn and his wife Leslie are proud residents of the Upper West Side shtetl, and have been BJ members since 1995. Moshe will always be grateful that he met his best friends at BJ, and was able to watch his kids grow up running around the place like a second home. He looks forward to Shabbat morning all week long, when he unfortunately still spends too much time schmoozing and not enough time davening.
---
September 26, 2016
When Moshe met God at the burning bush, he asked God's name. God responded, "I will be who I will be," meaning God was still in the process of becoming. God is a work in progress, and so are we!
Most of my moments or sparks of clarity that led to a "becoming" were lit at our beloved BJ.
My most enormous "becoming" moment was the call to go to rabbinical school at the age of 63. My deep spiritual connection to BJ moved me in this direction.
School then led me toward the most profound "becoming" of all: the path to becoming a chaplain. I found the absolute best version of my Jewish self in doing holy sacred work that is of my heart and soul. In chaplain training I discovered my personal relationship with God. I began to bring God into my encounters with patients, to inquire about their God connections, to speak about faith and spirituality as a way to find courage, meaning, and hope in illness, and even in end-of-life illness. I frequently bring prayer to clients to help touch and open their hearts on their healing journey.
I rebuilt my life at the age of 70 and have launched a new me into the world. Who is the me of the future? Who will I become? Who knows?
May we all have the courage to become our best selves, to always re-calibrate our lives and go forward, with God's help.
Miriam Herscher grew up in NYC, lives on the Upper West Side, and works as a Board Certified Jewish Chaplain for the Jewish Board's Shira Ruskay Center, and as the on-call Shabbat Chaplain for Columbia Presbyterian Hospital. She has been a BJ member for 31 years, has a son, Sam, and a wonderful 1½ year old granddaughter, Maya.
---
September 27, 2016
I started practicing meditation straight out of high school. But as I entered Rabbinical School, my practice became catch-as-catch-can. Little did I imagine that morning minyan would make me long to meditate again. How did this happen?
Let me take you to my fixed spot in the back of the sanctuary. With tallit (prayer shawl) and tefillin (phylacteries) on my body, I bend, straighten, pivot side to side, half-whispering and half-chanting the prayers. My feet are planted on my makom kavua, the fixed spot in the back of the synagogue where I often stand. I am marked in the wrapping of light all around me by the tallit. I am marked on my hairline by Biblical verses and on my arm by the ribbon of leather spiraling down. Prayer offerings mark my mouth, softening the bird bones of my sternum. I mull over Berahot 5, the first Mishna that I ever learned, which teaches about not rising to pray except with koved rosh, "humility" or "awe." Early pietists used to wait one hour in the place where they came to pray in order to direct their thoughts.
May I have the blessing to stand up at morning minyan, unfettered and unbound in prayer. May I also be comforted in the simplicity of meditation with eyes closed and legs folded in lotus position. May I continue to "know before Whom I stand" Da lifnei mi atah omed (Talmud Berahot 28B).
Rabbi Mira Rivera received ordination and an M.A. in Jewish Studies from the Jewish Theological Seminary in 2015. She finished her Chaplain Residency at Mount Sinai where she provided pastoral care to patients and their families, ran spirituality groups, and led morning meditation for chaplains. Following the High Holidays, she will be Chaplain Fellow at DOROT, as well as continue as Rabbi for Door to Door Tutoring. She has choreographed and staged 21 Purimspiels with the youth of BJ.
---
September 28, 2016
It is that unique time of year when each of us have an opportunity to allow our internal flames of spiritual growth be enveloped and fed by the ritual act of prayer and atonement. It is time to look back and see what you have become and how Judaism has either helped you arrive there or how it will help you transform.
For me, attending the Introduction the Judaism class at B'nai Jeshurun this year awakened my mind to the significance of the words of the Torah and helped me begin to weave a Jewish identity into my everyday life.
This year also brought the passing of my father. The act of sitting shiva and reciting the Mourners' Kaddish for my father provoked an internal conversation around forgiveness for both the sins of the father and the son.
And finally, this year was my first visit to Israel. As I sat under the shade of a tree in Kibbutz Ketura, I grew to become eternally grateful to our ancestors and our faith.
We are part of something bigger that embraces the rituals of the past, cherishes the relationships of the present, and strives for a better future. Let us take this unique period of time to reevaluate where we have been, what we do, and who we want to become.
Jesse Bodine lives on the upper West Side with his wife Dana and their dog Pickle. He works for the city as a District Manager for a Manhattan Community Board.
---
September 29. 2016
"Now I lay me down to sleep…God bless my mother, my father, my sister, my aunts, uncles, cousins, puppies, and faithful friends…"
Like many children, that was the prayer I said before bed for many years and then for many more years after that–nothing. Nothing until the first Friday night I stepped into BJ. You would think it was the music or dancing or prayerful environment, but it turns out it was the Amidah that changed the course of my life. Not the words in the book but the prayer of myheart. Before that moment, I'd never considered that there were different kinds of prayer.
During those 3 or 4 minutes I found myself asking God for blessings for the people I love and thanking God for the blessings in my life. Like many people, my life was full and very busy and until the Amidah I never really thought about blessings or gratitude.
I'd never been part of a formal community before and I wanted to be part of this one. I jumped in with both feet and joined almost every committee that existed. I wanted to be part of a community where my own personal kind of prayer mattered, even if it didn't look like the words in the siddur.
At BJ I found a way to pray–volunteerism. The best part is not only do I "get" even more than I give, but I've made life long friends in the process. Now I pray with my time and talents and live in a constant state of gratitude.
Carol Gelles is a blogger and award winning cookbook author. You can find her in the BJ kitchen cooking soup with her merry band of volunteers every Wednesday night for the last 25 years.
---
September 30. 2016
I think of Tikkun Olam as one of my core values, but I came late to the game. I couldn't even have defined Tikkun Olam before my late 20's, as I had no exposure to it as a kid. I've been fortunate enough to join communities that not only teach it, but offer meaningful ways to participate, giving me the tools to weave it into my life, and the lives of my children.
At age 30, I joined the board of Congregation Beit Simchat Torah (CBST), NYC's LGBTQ synagogue. It was my first real introduction to Judaism embracing Tikkun Olam. I learned how meaningful it was to have a religious presence in the gay rights movement, a dialogue which continued when my family joined BJ. I quickly became active in the marriage equality hevra, raising awareness about the need for marriage equality in New York State. My own story became an important one, and I shared it at a community forum.
Combined with my growing education around social action, and my partner and me feeling the push to support LGBTQ rights, I started embracing Tikkun Olam more than my dull, corporate day job. I volunteered in the kosher meals group at DOROT, and I attended Equality and Justice Day in Albany with a busload of BJ members, rallying with thousands of people for marriage equality, an experience that made me want more.
At age 38, after 15 years, I left my advertising career and started on my Master's degree in Social Work. In my school applications, all of my social action experiences that I wrote about were grounded in my Jewish affiliations. Years later, I returned to the Equality and Justice Day rally in Albany, and I was speaking at the rally! My life as a gay man, Jewish community member, and social worker all came together in harmony as I went from spectator to activist.
More recently, I joined the board of Avodah, the Jewish Service Corps, whose mission it is to reduce poverty. It connects Jewish college graduates with social service positions while building Jewish community. Not only do I have tools to teach my own kids about Tikkun Olam, I am guiding others to the same path.
Jeff Levin is a social worker at New York City's Lesbian, Gay, Bisexual & Transgender Community Center. He provides counseling services for couples and creates programming for LGBT adults considering parenthood. Jeff also serves on the Board of Directors of Avodah. He and his family joined BJ in 2007.
---
October 1, 2016
I grew up up in a pretty traditional, kosher, Shabbat-respectful home, but in my adulthood, I had abandoned almost all observance and practice. Friday nights were for relaxing with favorite TV shows after a long work week and Saturdays were for manicures and shopping.
I found myself longing for more as I got older, and felt hungry for something I couldn't quite identify. Later I discovered that what I was searching for was a connection to what it is Jews do. I believe that the older we get, the more we come back to ourselves and for me that meant returning to the traditions with which I was raised.
So I shul-shopped in Philadelphia (where I was living then) and experienced and reveled in the embrace of a loving, caring community that enabled me to really grow Jewishly. That community challenged me to lead services, study Torah, prepare divrei Torah, and ultimately to become a Bat Mitzvah at the age of 50.
I reclaimed my traditional upbringing and took upon myself more and more mitzvot as I realized that the life I wanted to live was a kosher one with weekly Sabbath observance.
My life was then blessed by meeting a man from an Orthodox upbringing who offered me the life I was seeking. We married and it became a source of pride for me to prepare large, elaborate meals served to a full table of Shabbat guests. I pressured myself to prepare our home and our Shabbat table every week to what I imagined was his standard.
Then one Friday in the late summer, my husband and I arrived home from our vacation much later than we had anticipated. With only moments to spare before candle lighting, we scurried around a bit frantically trying to pull together everything we needed. Without time to run to the grocery store and wine store as we had intended, we were really challenged to find all of the elements required to make a proper Shabbat and the elaborate meal I had come to associate with Friday nights.
We found a long forgotten roll deep in the freezer and happened upon a lonely sheet of matzah tucked away from a Pesah past that would serve as our lehem Mishnah, our second piece of bread. Miraculously, there was just enough wine to fill the kiddush cup.
Just then I realized that there would be no sumptuous meal, and barely a meal at all. At that point I became upset, and felt that I was failing in my responsibilities as a proper Jewish wife.
My amazing husband immediately sensed what was going on. He lovingly and calmly assured me that our Shabbat would be just perfect, even with a simple bowl of Cheerios for dinner.
I lit the candles and he made kiddush, we washed and made motzei. My eyes filled with tears of gratitude as I sipped the wine and gazed at the lit candles, allowing Shabbat to enter my heart and our home. He was right. We really had everything we needed.
Lisa Steinberg joined the BJ staff four and a half years ago, bringing more than 25 years of experience in raising money in the Jewish nonprofit world. Prior to BJ, Lisa worked for ADL, Hillel, American Friends of Hebrew University, Jewish Federation of Greater Philadelphia and B'nai B'rith International. Lisa lives in Brooklyn with her amazing husband Harold Steinberg, and enjoys researching the genealogy of her family and making jewelry.
---
October 2, 2016

I enter Elul this year accompanied by the souls and memories of those I met while serving as a hospital chaplain this past summer. I was working at the National Institutes of Health's Clinical Center, where patients who are enrolled in clinical studies and protocols are monitored and treated. Though my theology and practice were challenged, prodded, and rocked this summer in foundational ways, my Judaism did serve as an important anchor, as a solid foundation, for my growth and interactions.
This anchor worked in many surprising ways. I found tremendous comfort in the structured way of performing a visit outlined in our halakhic guidelines around bikkur holim, visiting the sick. I was held by our tradition's many ways of understanding what it means to prepare for death, and how we envision what happens afterward. I discovered outlets for my own helplessness or pain in the words of the psalms, or in the haunting melody of a niggun. Yet more than anything, this summer, my Judaism helped me to learn how and why to sometimes just be quiet.
In the face of suffering, I often found myself going back to the verse in Leviticus 10 after Aaron's sons die. The text describes that rather than cry out, or argue, or scream, that Aaron was silent "וידם." This verb comes from the Hebrew root "דממ," which is famously used in the verse in 1 Kings 19, where it says that Elijah encountered God not in the fire, and not in the earthquake, but rather in the "still, small voice" (קוֹל דְּמָמָה דַקָּה). This connection implies that there was something holy and godly about Aaron's silence. After a tragedy, God doesn't have to be found in answers, but can be found in stillness and quiet and perhaps the godliest thing we can do as those who accompany people who are suffering is to simply be quiet with them. It is this lesson, of the power of silence, that I will take with me through the haggim, and into the coming year.
Sarah Krinsky is a fourth year rabbinical student at the Jewish Theological Seminary, and is beginning her first year as a BJ Rabbinic Fellow. Sarah spent this past summer working as a hospital chaplain at NIH in Washington, DC. She lives on the Upper West Side with her fiancé Daniel.
---
October 5, 2016
There is a teaching in our 'old' Mahzor, the High Holy Day prayer book, which I return to year after year because of the way it reminds me of one of the most important touchstones in my life and of my experience of the Days of Awe. The first time I encountered it, the print on the page almost seemed to light up like neon:
"[S]He who loves brings God and the world together. And the meaning of this teaching is: You yourself must begin."
"Existence will remain meaningless for you if you yourself do not penetrate into it with active love and if you do not in this way discover its meaning for yourself. Everything is waiting to be hallowed by you. For the sake of this, your beginning, God created the world." Just typing it, reading it again, makes me shudder with a combination of joy and a profound sense of responsibility.
"Everything is waiting to be hallowed by you."
What an offer. What a challenge. What a blessing—and responsibility. When I first allowed these words into my soul, I had to make sure I knew the exact the meaning of hallow: "to make sacred; to consecrate; to sanctify." In the literal sense, I tried to picture all the things this might mean: oak trees, spring tulips, the beauty of Riverside Park, my neighbor's new twins, my Alex and Anna, and of course my husband, Jim—those were easy. But what about about spiders and spinal taps, mosquitoes and big water bugs, and the cockamamie auto-antibodies that attack my peripheral nerves and render them unable to function properly? What about the pain this causes? I was already seeking to sanctify my illness; to render it holy despite its negative aspect, but it was very slow process. I decided I didn't have to finish the job—but only begin. And a fragment from a poem by William Butler Yeats plopped into my mind to direct me: "Those who love the world serve it in action." That's a road to sanctification, and I'll take it every year with BJ Reads.
And so, every year, I begin again, fixing my attention and intention on this teaching: '[S]He who loves brings God and the world together. And the meaning of this teaching is: You yourself must begin…"
"Existence will remain meaningless for you if you yourself do not penetrate into it with active love and if you do not in this way discover its meaning for yourself. Everything is waiting to be hallowed by you. For the sake of this, your beginning, God created the world."
Ellen Schecter has been a BJ member since 1993, and her children had their B'nai Mitzvah here. She's a widely published writer, and her memoir, Fierce Joy, was published in 2012 [by GreenpointPress.org]. She's been co-coordinator of BJ Reads for 18 years. In 2014 she received an honorary Doctorate from Arcadia University.
---
October 6, 2016
While Judaism has been a constant throughout my life, becoming a mom was a pivotal time. I was born in Israel, moved to Chicago, then Orange County in California, Los Angeles, Mexico City and finally NYC. I am Jewish, a sabra, a granddaughter of Holocaust survivors, and my Jewish learning languished after I became a bat mitzvah, which for me was a summer spent in Israel when I was 12.
Fast forward to my mid 20s. I meet and fall in love with Sam. We have a lovely Jewish wedding in the South of France and less than a year later, I become pregnant with my first of 3 sons. Now the hard part starts: choosing a name, choosing a school, choosing our neighborhood and ultimately, choosing BJ. Many new parents become fearful when their children come into their lives, wondering how to be good parents and raise thoughtful, kind children. I was also afraid of being one of their first Jewish role models, given my arrested development.
Things began to change when my son's preschool invited our family to infuse Judaism into our daily lives. I started to become less afraid and we started to learn together. It was an experience to join them in the "why". They created art during the holidays, learned Jewish songs, baked challah for Shabbat, and got sweet phone calls from classmates when they were sick. They said blessings for so many things, and we did, too. Weekly notes, with a learning, maybe a recipe or a song, were little ways that allowed me to start deepening my connections and raise my boys Jewishly.
Then, an invitation to BJ from my friend and namesake. First we explored Tot Shabbat. The big moment for me was during our first Kabbalat Shabbat service. At that time, there were 2, and Max and I would attend the early service, which included a Bar or Bat Mitzvah leading Kiddush. Max, then 5, and I would look at that moment and I'd say, "one day that will be you."
The more engaged our family became, the less afraid I became. Saying the Shema with my kids at night, a prayer so many families say, have said and will say, helps me little by little on my Jewish parenting journey.
Every year at 'Back to Hebrew School Night,' Rabbi Felicia offers an invitation to families: come, be a part of our shul, come to services when you can, to retreats, parents' corner, whatever you can manage, and don't be a stranger at your child's Bar or Bat Mitzvah.
Our family took the invitation to heart. On a recent Shabbat, during Max's Bar Mitzvah, with my wide brimmed hat hiding the tears streaming down my face, Max ably and with reverence read Torah. We were all emotional when he received Rabbi Roly's blessing, and our family felt so embraced by our Jewish community.
My Jewish parenting journey has shown me that while I may not have all the answers, I have been transformed. On that particular Shabbat, fear was not the predominant feeling, rather, I felt tremendous pride in my son and in our whole family.
Galit Lopatin Bordereau, her husband Sam, and their 3 sons have been attending BJ since their oldest started Gan at BJHS in 2008.
---
October 7, 2016
For as long as I can remember, my Jewish identity has been central to my sense of self. It has always been a part of who I am and how I see myself in relation to the world. Even though I cannot imagine me being me without being Jewish, oftentimes others may not see me as I see myself. They might see my caramel colored skin, dark brown corkscrew curls, and not think "Jewish."
I am often surprised when, upon realizing that I am Jewish, many new acquaintances expect me to have an exotic story. But the reality is that I consider my story to be a very "typical" American Jewish story. I grew up in a close-knit family in a large Jewish community on the Upper West Side. We were part of a vibrant community at B'nai Jeshurun, and I grew up going to Hebrew school, became a bat mitzvah, traveled to and lived in Israel.
While I consider myself as having a uniquely typical story, I see myself in relationship with the many other uniquely typical stories out there. The truth is, we all have our own stories to tell. My hope for the future of the Jewish community is that it learns to understand and embrace its diversity in the fullest sense of the word, making space for every part of each individual's identities—both seen and unseen.
And so, at this special moment in time, there is an opportunity for us all to truly explore who we are at our core, and incorporate all aspects of one's self, regardless of what others see. Since I cannot separate any of my identities as a mixed race, trans-racially adopted, Black Jewish woman, each one informs the other. I find it awesome—truly inducing awe and reverence—that Judaism can expand to hold all of my identities, that it can add strength and depth to my understanding of myself in all those other capacities.
Lindsey Newman has been a member of the BJ community for most of her life. She currently splits her time between New York and San Francisco as the NY Director and Program Manager at Be'chol Lashon, an organization that advocates for the racial, ethnic and cultural diversity of the Jewish community.
---
October 8, 2016
In my 20s and 30s I had the opportunity to travel extensively for business. When I would arrive someplace new, I made my colleagues aware of my eating restrictions very matter of factly–I am Jewish, I keep Kosher. This is what I need if you are choosing a restaurant or ordering meals in.
While I grew up without thinking too much about my kashrut practice, now I was meeting people who had never met a Jew. Now I was meeting colleagues who were Jewish but who had hidden it from co-workers. Now I was meeting blatantly anti-Semitic people who wanted me to leave.
For the first time I was having conversations about what it means to be Jewish and keep Kashrut. Why do you keep Kosher? Don't you miss trying all these new foods? I took the opportunity as a personal challenge to become more educated on the subject, and Judaism in general, so I could answer the many questions thrown at me while traveling. I met with rabbis and took books with me on the road so I would be more prepared.
And then came the burning question…other than habit, why was I still keeping Kosher? I didn't believe Hashem would "strike me down" for eating something that wasn't Kosher. So why continue?
Keeping Kosher reminds me every day, at every meal, that I am Jewish. That I have a connection to Hashem. That I am different. That I am special. This is why I choose to keep Kosher and am raising my daughter this way. I realized that even though in my early adult life it felt like I was just keeping kosher out of inertia–it's simply how I ate–now, every day I was choosing to eat in this Jewish way. It is a reminder that Hashem is with me wherever I am.
Judaism has helped me become an unofficial international Jewish "emissary," a business woman, a mother, a friend, a member of a thriving community. A woman who believes that every day, if I can be just a little bit better as a human being than I was yesterday, I had a perfect day. A woman with ever growing faith from the inside out that Hashem is with us always and the more we allow ourselves to hear Hashem, the more Hashem is revealed to us.
Barbara Schwartz and 5 year old daughter, Ava, have been members of the BJ community for 5 years. Barbara served on the Young Families Committee and continues to serve as the "Shabbat Mom." She is the owner and CEO of Accu Weight-Loss "The Bead Diet", helping people locally, across the US, and around the globe get healthy with fast, all-natural weight loss.
---
October 9, 2016
Although I'm not Jewish, being a part of the B'nai Jeshurun staff for over 10 years has allowed me to learn a lot about Judaism. I grew up in an interfaith family, and religion played a big role in my life. I live through spirituality, so it was very easy for me to connect with BJ on a deeper level that supersedes being an employee.
I've learned that there is nothing more important or powerful than prayer, or to give thanks and blessings to those around you.
The meaning of community was one of the levels on which I connected. One of my moments of "becoming" was on October 22, 2012, the week of Hurricane Sandy, creating total devastation. Many lost their homes and belongings; some lost their lives.
That's when I learned the true meaning of "community." My flight landed at LaGuardia from Atlanta around 1pm, just before the storm would hit. At first, despite the breaking news on every channel, I took it lightly. I didn't think much of this storm. Just the year before we prepared for Hurricane Irene, which only gave us a few showers.
But after Sandy, my town of Sayreville, NJ suffered from severe flooding. We were left without electricity–no phones, no use of refrigerators, all our food went bad. But worst of all, there were no street lights.
How was I going to make it into work? I wondered if my family, friends, and colleagues in New York were alright and safe. Before long, I received a text from my supervisor and colleagues. Soon we were all checking in on one another, making sure our staff was alright.
As many might remember, Far Rockaway, Queens was hit very hard and many sustained extensive water damage to their homes. Families needed help with food, shelter, clothing, and counseling. BJ's staff, members, and volunteers jumped into action!
They donated time, resources, clothing, food, and provided shelter for people in need. The BJ community offered guidance and encouragement that helped spiritually lift people who lost so much. That is the true meaning of community and a lesson that will forever live in me.
Going into Yamim Nora'im, I reflect on my becoming as living more spiritually through the real meaning of community
Shakeara Jones has been on the BJ staff since 2005. She's the Receptionist and Human Resources Assistant. She enjoys reading, dancing, sailing, and fashion. Most of her time is lovingly spent with her husband Eric, three children Erica, Elijah, and Brazil as well as a host of extended family and friends.
---
October 10, 2016
It is difficult to live in such a political battleground as New York City and not be exposed, often far more than one might desire, to political discourse of every type. And yet, what has been described as "the highest glass ceiling in the land" is in danger of finally being shattered. Hillary Clinton's presidential bid has been lauded by feminists as the symbol of a turning point in the US's fraught relationship with gender bias, and a sign that women may finally have found their place in politics. This year, Rosh Hashanah may bring more than simply a new year, but a new era for women in politics.
However, despite my obvious excitement over Secretary Clinton's candidacy, the hype surrounding her success at the DNC this summer reminds me of something much closer to home. I have been a feminist since I was ten years old. To me then (and even, to an extent, now) the issue of reconciling my Jewish and feminist identities has been far more significant than the Presidency. To most of my friends, religion and feminism seem polar opposites, incompatible identities to be held by a single person. It is difficult for those who have not grown up in the proudly Jewish and unashamedly feminist manner that I have to understand that the two compliment each other and do not clash.
In fact, I found feminism through Judaism. My first experiences with the movement were at a Jewish summer camp, and I've had the opportunity to work with several Jewish feminist organizations. To me, feminism and Judaism are not incompatible, but rather are inextricable from each other. I have been given the opportunity to find my feminism through my religion, and I believe others can do so as well. Hillary Clinton has spent her career in a field in which it seemed like a woman could never succeed, and similarly I believe feminism can be encouraged through religion. Judaism was the catalyst to my becoming a feminist, and I believe it can be others' as well.
Maya Rubin is a current junior at Bard High School Early College Manhattan. She and her family have been attending B'nai Jeshurun for as long as she can remember.
---
October 11, 2016
In 7th grade, already a year after my Bat Mitzvah, a rabbi at my school asked if I wanted to put on tefillin during morning tefillot (prayers). I had never put on tefillin before, and it seemed foreign and strange. I didn't want to put tefillin on publicly, but a friend and I went into his office during recess a few days later and tried it on. Indeed, it felt bizarre. The leather straps felt tight on my arm and the wooden box heavy on my head. More than anything, I felt a sense of uneasy curiosity. I wanted to know more about this ritual, but felt self-conscious putting them on in front of my peers. I turned down this rabbi's offer to try tefillin on again.
Years later, I pushed myself to understand my reaction to putting on tefillin. I was religiously engaged and looking for ritual that I could connect to. I remember pushing my synagogue to include the imahot, the matriarchs, in the amidah. I wanted prayer and ritual to speak to me! Yet, somehow I couldn't bring myself to embrace the mitzvah of tefillin. I realized I had never seen any female role models wearing tefillin; I hadn't been able to imagine myself wearing it.
One summer I served as a unit head at camp for entering 7th graders. I decided I would start wearing tefillin. I told myself I was doing it so that my campers would have an example of a woman who proudly wore tefillin–someone with whom they could identify. Connecting my own moments of becoming, I now know that I was doing it for my own 7th grade self. I needed to empower her, to empower myself. I wanted to say to her, "Take your time. Embrace something even if it feels a bit uncomfortable. Expand your spiritual self."
This Yom Kippur, let's be patient with ourselves as we do the spiritual work which sometimes requires discomfort. And as we ask to be sealed in the book of life, let's each expand our own spiritual selves, wondering how we can grow, how we can reach in the year to come.
G'mar Hatimah Tovah.